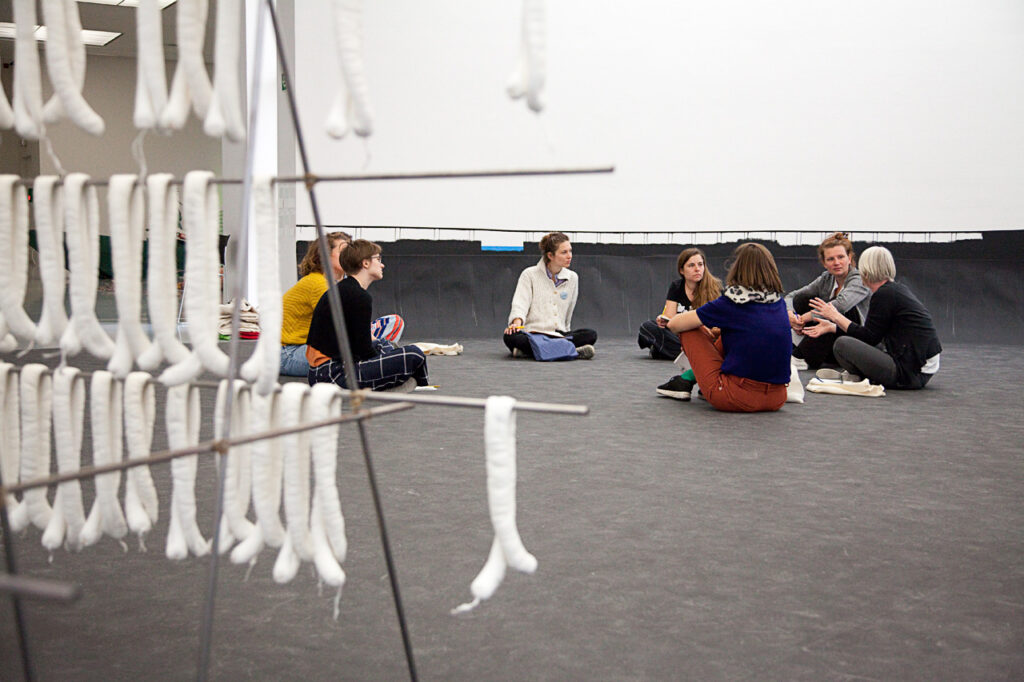 M HKA'pen
is a series of tailor-made 4-day summer courses, exploring the field of writing within contemporary art, initiated and supervised by Fleur van Greuningen and Katrin Kamrau
at
M HKA
Leuvenstraat 32, 2000 Antwerpen
With masterclasses by
Find more impressions of this workshop at the website of M HKA
M HKA'pen III
In 2020 M HKA'pen will centre around the work of Panamarenko. A workshop in digital or physic form, having the Panamarenkohuis in Antwerp as its base.
.
.
Tailor-made versions of this workshop for academies, institutions or private groups are possible. If you are interested in a workshop on creative writing within the arts, please reach out to us: malenki@malenki.net
M HKA'pen I
The first edition took place in 2018 during Sanguine / Bloedrood, an exhibition curated by Luc Tuymans at the Museum of Contemporary Art in Antwerp, Belgium. After a tour through the exhibition, which examines thematic parallels in Baroque and contemporary art, we start with writing exercises in dialogue with certain works on display. Throughout the days, stories are written, poems emerge, essays take shape. At the third day of our workshop, this shape is further developed during master classes on performance and graphic design under the guidance of Carmien Michels (performance) and Nathan Gotlib (typography / graphic design).
On August 4, 2018, the created works will receive their deserved attention from many visitors, while being presented at M HKA during the Museum Night in Antwerp.
Participants: Angela Peters, Petri van Asseldonck, Wenying Gang, Annemie Ghekiere, Joke Schrauwen, Lea Theunissen
M HKA'pen II
During this four-day writing workshop at M HKA in Antwerp, we will look for inspiration in the literary and experimental group exhibition AMBERES – Roberto Bolaños Antwerp by senior curator Nav Haq. We start with several warm-up sessions to let the ink flow. Later on, during the exploration phase, we focus on content, form and rendering of one of the developed texts. During a master class led by Simone Atangana Bekono, the writer will support all participants with professional feedback in one-on-one sessions. What will your text be? A video, a screaming session, a wall text, a roll of kitchen paper? The audience of the Museum Night can discover it on August 3, 2019, in the Museum of Contemporary Art in Antwerp.
Participants: Julia Alegre, Celine de Greef, Liesbet Grupping, Hadewych Louwagie, Marjon Meijer, Inne Peeters, Leen Raats
Find some impressions of this workshop here.
M HKA'pen III
In 2020 M HKA'pen will centre around the work of Panamarenko. A workshop in digital or physic form, having the Panamarenkohuis in Antwerp as its base.